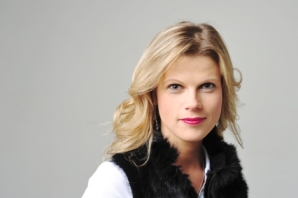 Advocate in Latvia
   E-mail: eva.genca@gencs.eu

   Tel. +371 67 24 00 90
Casinos and Gambling Law in Latvia, Lithuania and Estonia
Civil Law in Latvia, Lithuania and Estonia
Collections Law in Latvia, Lithuania and Estonia 
Contract Law in Latvia, Lithuania and Estonia
Criminal Law in Latvia, Lithuania and Estonia
Employment Law in Latvia, Lithuania and Estonia
Environmental Law in Latvia, Lithuania and Estonia
Government Contract Law in Latvia, Lithuania and Estonia
Institution Law in Latvia, Lithuania and Estonia

Insurance Law in Latvia, Lithuania and Estonia

Intellectual Property Law in Latvia, Lithuania and Estonia
International Law in Latvia, Lithuania and Estonia
Non-discrimination in Latvia, Lithuania and Estonia
Partnership Law in Latvia, Lithuania and Estonia
Privacy Law in Latvia, Lithuania and Estonia
Property Law in Latvia, Lithuania and Estonia
Real Estate Law in Latvia, Lithuania and Estonia
Social Security Law in Latvia, Lithuania and Estonia


Torts Law in Latvia, Lithuania and Estonia
Education
Riga Graduate School of Law (2008 - LL.M. in International and European Law);
School of Business administration Turība, Faculty of Law (2006 - Diploma of professional bachelor's degree in law).
Work Experience
Gencs Valters Law Firms, Attorney at Law (since 2010)
Riga Regional Court, Board of Criminal cases,Chairman assistant (2007-2010);
Riga Regional Court, Judge assistant (2006-2007).
Publications
DRI International, Legal system of the Baltic region countries – Estonia, Latvia
and Lithuania (16.06.2015.)

Member
Latvian Collegium of Sworn advocates.
Languages
English, Latvian and Russian
Contact us about
Eva Genca
Get your FREE Copy
of Guide to do Business in the Baltics
In many regards, Latvian advocate Valters Gencs is the archetypal modern Baltic attorney – US educated, willing to take a commercial risk with his firm, which has been successfully operating for almost 16 years.  
Read more.
Our team consists of knowledgeable and experienced advocates, lawyers and tax consultants in the Baltic States. Our professionals will find the most appropriate solution for your situation. 
Gencs Valters Law Firm has a 20-year practical experience in legal services, tax consulting, mergers and acquisitions, banking law, finance consulting, corporate, intellectual property, immigration and litigation.