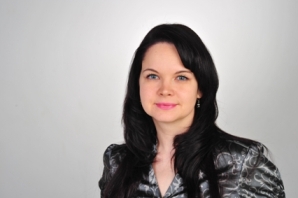 Value added tax in Latvia, Lithuania, Estonia
Interest tax in Latvia, Lithuania, Estonia
Business profit tax in Latvia, Lithuania, Estonia
Property tax in Latvia, Lithuania and Estonia
Banking and Finance Law in Latvia, Lithuania, Estonia
Personal income tax Law in Latvia, Lithuania and Estonia
Corporate income tax Law in Latvia, Lithuania, Estonia
Tax audit in Latvia, Lithuania and Estonia
Public finance law in Latvia, Lithuania and Estonia
Education
Law School, The Banking Institution of Higher Education (2006);
higher professional education - 2000; professional master's degree in Economics - 2002).

Work Experience
Gencs Valters Law Firm, Tax advisor (since 2001);
The State Revenue Service, Appeals department, tax inspector (1999-2001);
Auditor company- Tax advisor (2001-2002).
Languages
English, Latvian and Russian
Contact us about
Baiba Āboliņa-Viljama
Get your FREE Copy
of Guide to do Business in the Baltics
In many regards, Latvian advocate Valters Gencs is the archetypal modern Baltic attorney – US educated, willing to take a commercial risk with his firm, which has been successfully operating for almost 16 years.  
Read more.
Our team consists of knowledgeable and experienced advocates, lawyers and tax consultants in the Baltic States. Our professionals will find the most appropriate solution for your situation. 
Gencs Valters Law Firm has a 15-year practical experience in legal services, tax consulting, mergers and acquisitions, banking law, finance consulting, corporate, intellectual property, immigration and litigation.