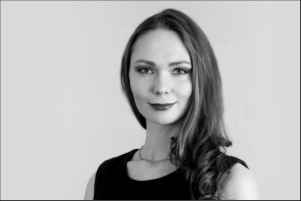 Tax and legal consultant/assistant lawyer

   E-mail: kati.miller@gencs.eu
   Tel. +372 619 1000
   Fax: +372 619 1007
Advertising and Marketing Law in Latvia, Lithuania and Estonia
Antitrust Law in Latvia, Lithuania and Estonia

Asset Protection Law in Latvia, Lithuania and Estonia
Banking Law in Latvia, Lithuania and Estonia
Bankruptcy Law in Latvia, Lithuania and Estonia
Business Law in Latvia, Lithuania and Estonia
Civil Rights Law in Latvia, Lithuania and Estonia

Collections Law in Latvia, Lithuania and Estonia
Commodities Law in Latvia, Lithuania and Estonia
Contract Law in Latvia, Lithuania and Estonia
Corporate Law in Latvia, Lithuania and Estonia
Double Tax Treaty in Latvia, Lithuania and Estonia
Gambling Law in Latvia, Lithuania and Estonia
Information technology law in Latvia, Lithuania, Estonia

Insurance Law in Latvia, Lithuania and Estonia
Investment Fund Law in Latvia, Lithuania and Estonia
Intellectual Property Law in Latvia, Lithuania and Estonia
Merger Control in Latvia, Lithuania and Estonia

Patent registration in Latvia, Lithuania and Estonia

Premises Liability Law in Latvia, Lithuania and Estonia
Products Liability Law in Latvia, Lithuania and Estonia
Real Estate Law in Latvia, Lithuania and Estonia

Trade Regulation Law in Latvia, Lithuania and Estonia

Trademarks Law in Latvia, Lithuania and Estonia
Education
University of Tartu (MA, 2014);
University of Tartu (BA, 2011).
Work Experience
Gencs Valters Law Firm, Lawyer (since 2014);
Lawyer, KPMG Law Firm (2013-2014);
Legal assistant, KPMG Baltics OÜ (2011-2013);
Intern, KPMG Baltics OÜ (2011);
Intern, Chancellor of Justice Office in Estonia (2011);
Intern, Harju County Court (2011);
Intern, Estonian Northern District Prosecutor's Office (2010);
Intern, District Court in Tallinn (2010).
Languages
English, Estonian
Contact us about
Kati Miller
Get your FREE Copy
of Guide to do Business in the Baltics
In many regards, Latvian advocate Valters Gencs is the archetypal modern Baltic attorney – US educated, willing to take a commercial risk with his firm, which has been successfully operating for almost 16 years.  
Read more.
Our team consists of knowledgeable and experienced advocates, lawyers and tax consultants in the Baltic States. Our professionals will find the most appropriate solution for your situation. 
Gencs Valters Law Firm has a 15-year practical experience in legal services, tax consulting, mergers and acquisitions, banking law, finance consulting, corporate, intellectual property, immigration and litigation.